On the main dashboard, you have the ability to schedule daily, weekly or monthly reports.
At the top right of screen select the Cog underneath the Date Range filter.

This will bring up the options for the report.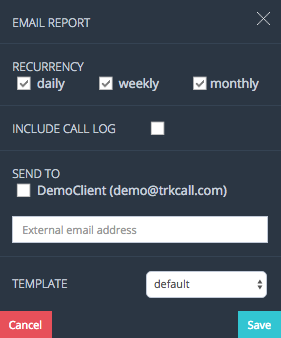 If you have users already set up in the Dashboard, then you can just select them to receive the reports. If not, either create the user or just enter their email address. If adding multiple, then use a comma to seperate the addresses.
Below is an example of the report: