Summary Reports sent via email provide a breakdown of phone call activity for your individual account or a group of accounts within your Master Client area. The data presented in your email includes total calls, missed calls and call duration generated to the account, as well as statistics on new callers, keywords, and sources driving calls to your business. These emails can be sent on a daily, weekly, and monthly basis.


To set up Summary Email reports follow the below steps.
1. At the top right of screen select your name dropdown and then Email Reports.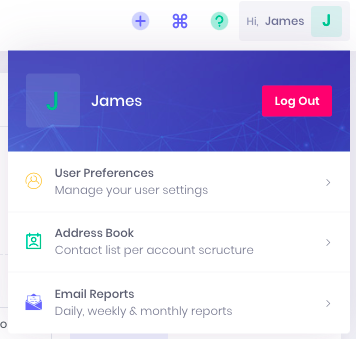 This will bring up a list with all of your current scheduled reports for the Master Client you are currently logged in as.


2. To create a new report, click the '+' button next to scheduled reports.

3. Select the account that you want to create a report for.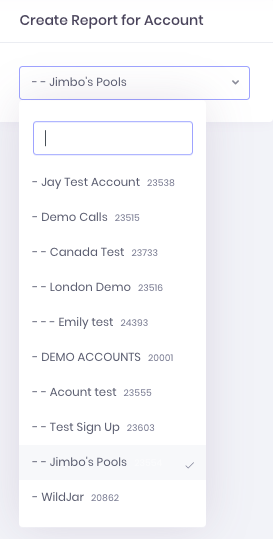 4. This will then give you the options to create the report. Here you can add the email address to who will receive the report, select the frequency of Daily, Weekly or Monthly and have the option to include a detailed call log.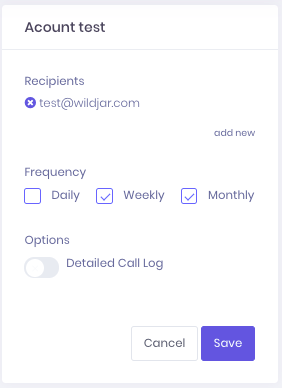 Note: if you are creating a report from your Master Client area, you will be presented with 2 more options to allow you to create reports grouped by Sub Accounts or grouped by Account.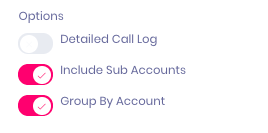 Below is an example of the report: