This article applies to WildJar 3.0 - to get early access, please log into the WildJar Portal and click the banner! We'd love to hear your feedback!
To set up a contact list for use with your SMS campaigns, please follow the below steps:
Navigate to SMS > Contacts.
Click on "Create a new List"
Enter details for the contact list.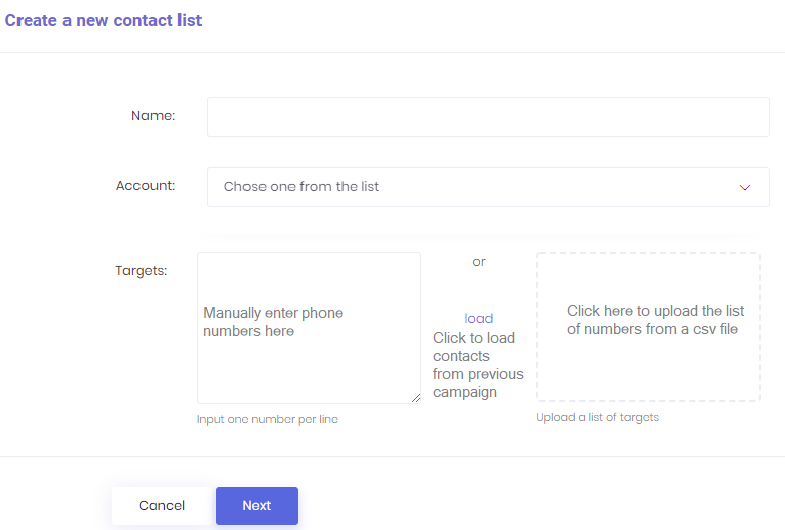 Name - Name the list based on your preference.
Account - In which account the contacts are associated.
Contacts - Select the outbound mobile number to send your campaign from.
4. Click Save.
Our list cleaning tool also automatically removes any duplicates and invalid numbers from your contacts.
You have successfully created a contact list. Once done, all created lists are accessible to edit or delete.