The Calls report is the main report where you can see detailed information on individual callers.
The default fields are:
Date: The date and time of the call
Tracking: This is the individual tracking number or if you have multiple numbers assigned to a Source for dynamic tracking, they will be grouped together i.e. Google Adwords
Caller: The phone number of the customer calling your business.
Duration: The duration of the call in MM: SS
Attribution & Tags: The online channel the call came through as well as any tagging applied
More information / Call recording (+): Click here to pull up more information of the caller and to listen to the call recording, view call intelligence attributes and the call transcript (if enabled).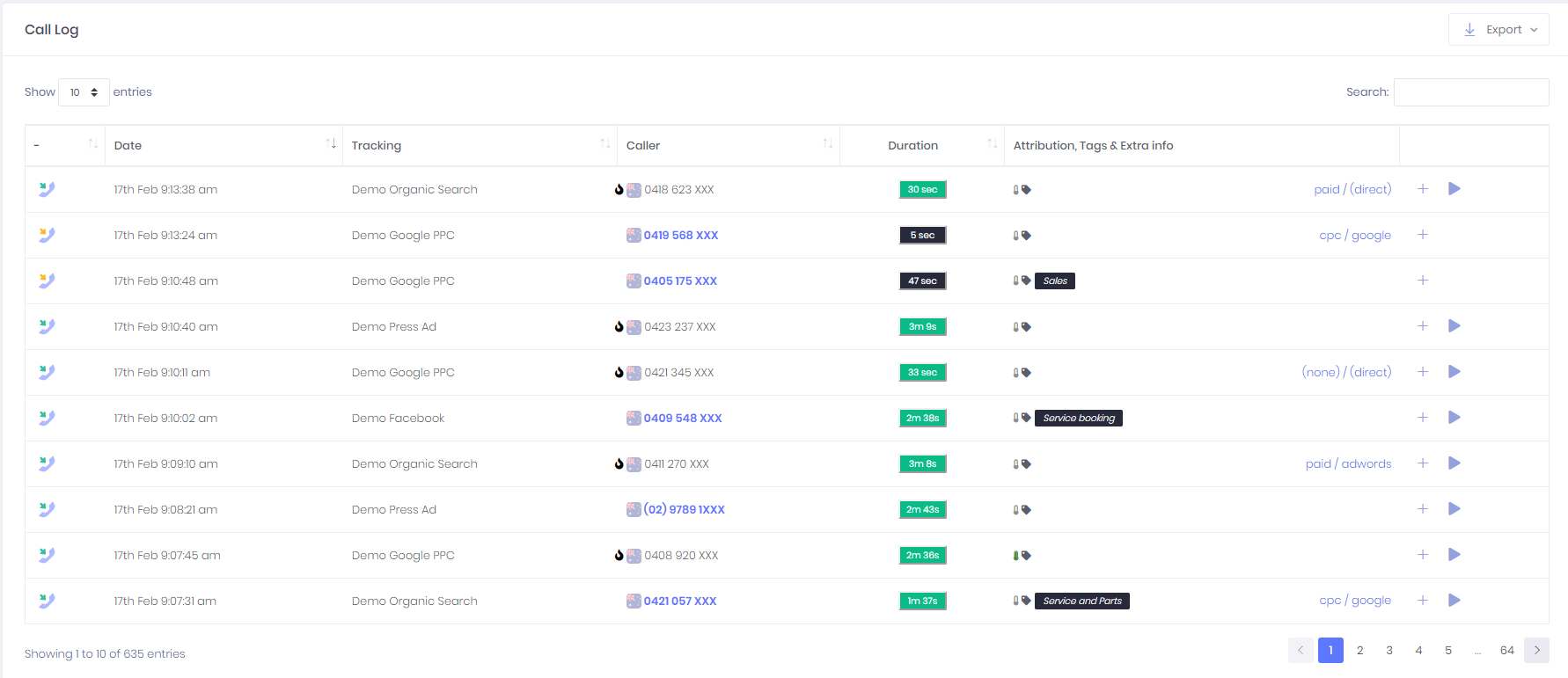 Filtering options
Account Tracking source and call status Date Range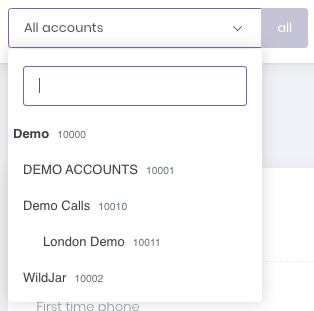 Click (+) for the specific call to can discover more information.

Here you can listen and download the call recording, as well as add your own tags to the call.

If the call was made to a dynamic number on your website, you will also have the Attribution information available to discover where your phone leads are coming from and attribute conversions back to the correct digital advertising channel.
Source: The Web Source of the caller's website session i.e. Google, Bing, etc
Medium: The Web Medium e.g. CPC, organic, referral, direct
Keyword: The keyword(s) the caller searched for in the search engine that triggered the ad.
Campaign: The campaign of the session
Landing: The page the user landed on when they visited your website
Conversion: The page the user was on when they initiated the call on your website